The old saying goes "Don't judge a book by the cover" but that's what we are here to do. 
Every month, I pick some books with pretty covers and then I show the ones with best blurbs to you.
Basically, I spend a lot of time on Netgalley, and scouring the Internet for new releases, so I am gonna do that, but pick the books based on their cover. Then I'll read the blurbs and pick my favorites and then I share them with all of you!
So the basic formula of this post is pretty books meets new releases I am excited about. 
We're already on August releases and I am shocked. This month's picks are really interesting and  I look forward to sharing them with you. Let's get into it!
1. The Hotel Neversink by Adam O'Fallon Price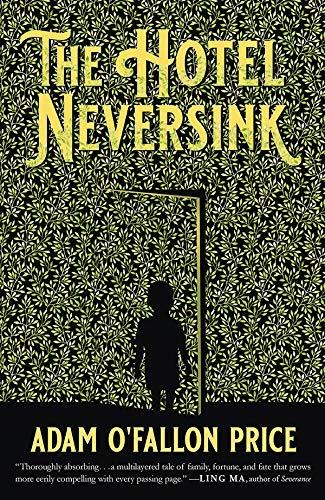 Release Date: August 6th
Why I love the cover: I really love the flowers that make up the wall and the door and then the cut-out of the boy. It looks really cool and I love it.
Why I love the blurb: This is set in a hotel, and I really like that kind of setting. It follows the family that owns the hotel through different generations and the disappearances that happen in the hotel. Family secrets, a huge cast of characters AND a hotel – it seems like an amazing pick for me.
2. We Are All Good People Here by Susan Rebecca White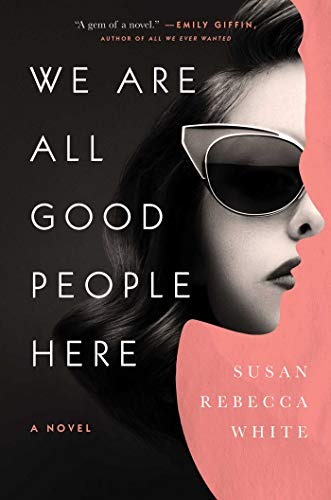 Release Date: August 6th
Why I love the cover: I love this cover so much! I love the black and pink mix but I especially love the illusion on it! It's so interesting and I think ti's such a stunning cover.
Why I love the blurb: A multigenerational story about women! We love that. This is a story set in the 1960s Atlanta and it follows two women – Eve and Daniella who meet at college and become fast friends. But then their pasts and presents start clashing and secrets start to form. The novel spans thirty years and follows both Eve and Daniella, but also their daughters, after their mothers' secrets start to affect them too. LOVE these kinds of set-ups so I am excited to check this one out.
3. Socialist Realism by Trisha Low
Release Date: August 13th
Why I love the cover: I really love this one! It's kind of conceptual and weird, but I really love the art style and the color they chose for the cover. Another one that I think is really interesting and cool.
Why I love the blurb: This is a 160-ish page long essay about Trisha Low's move to the west. It tackles America's casual racism, sexism, and homophobia, but also goes into self-criticism and sort of discusses memory and art as well. And it's an attempt by Low to reconcile her own radical politics with her desires and I think it's going to be really profound and a rewarding read. And I really should read more non-fiction.
4. The Gurkha and the Lord of Tuesday by Saad Z. Hossain
Release Date: August 13th
Why I love the cover: I LIVE FOR THIS COLOR SCHEME. It's such a nice color combination and I absolutely love the font! Plus, I love the illustration of buildings in the back. It's so lovely.
Why I love the blurb: This is a Tor.com novella, so you know it's gonna be good. This is a mix of Fantasy, Sci-fi, myths and satire and it's about djinns. The story follows a djinn king who wakes up after millennia of imprisoned slumber and goes on to see that the city-state of Kathmandu is not at all what he remembers. I think this sounds completely amazing and I think it's gonna be a wild ride, so I am excited.
5. The Memory Police by Yoko Ogawa
Release Date: August 15th
Why I love the cover: This might be my favorite one on the list for August! It's such a cool cover and it's absolutely stunning. I really love that the title and author's name are written out in the gold seal – I think this one will look gorgeous in person.
Why I love the blurb: This is a translated book by a Japanese author that was originally published in 1994. On an island, things start to go missing. Once they're gone, it's like they never existed and memories disappear. The novel follows a young novelist who is trying to save her editor from the Memory Police, who are pursuing him because for some reason, he doesn't forget. This is said to be an Orwellian novel and it promises exploration of memory and loss, so I am super excited to check it out.
And those are this month's pretty new releases. Let me know your favorite one and as always, let me know about pretty books you found recently!
xxx
Come hang out with me:
Follow me on Bloglovin' | Goodreads |Facebook| Tumblr| Twitter | Instagram|Pinterest
*Vectors graphics designed by Freepik