Why haven't I read these books yet? 
As you know, my favorite genre is Fantasy, however, the sad truth of reading life is that my favorite Adult Fantasy books are written by men. While all my favorite YA Fantasy is written by women (and most of my favorite books are written by women), every single one of my favorite Adult Fantasy books is written by a man. Now, I love those books, but the thing is I have only read Adult Fantasy books written by men. Which is sad. The Adult Fantasy genre is dominated by white male authors and it's not good. There is also this whole discussion to be had on why Fantasy written by women is usually classed as YA (newsflash: it's sexism) but that's a discussion for another time.
Today, we're gonna talk about my TBR of Adult Fantasy books written by women, so let's jump right into it! These are books I am genuinely excited to read, but some of them are pretty popular (I am just an idiot for not reading them yet). So you might already know about them, but it's still great to talk about them. Also, these are just a selection of 10 I am most excited about, BUT I would love to do a part 2 if you all like this one.
1. The Fifth Season by N.K. Jemisin
It's a travesty that I still haven't read this one, and you all are allowed to shame me for it in the comments. The book is set in a world called the Stillness, where terrible earthquakes and volcanic eruptions are ruining the whole planet. However, there are people who have the ability to control these disasters, to ease them, but they are oppressed as slaves. I know that we follow a woman who is trying to save her daughter in the midst of all this, and I know everyone is obsessed with this series and I know that I MUST READ IT.
2. The Temeraire Series by Naomi Novik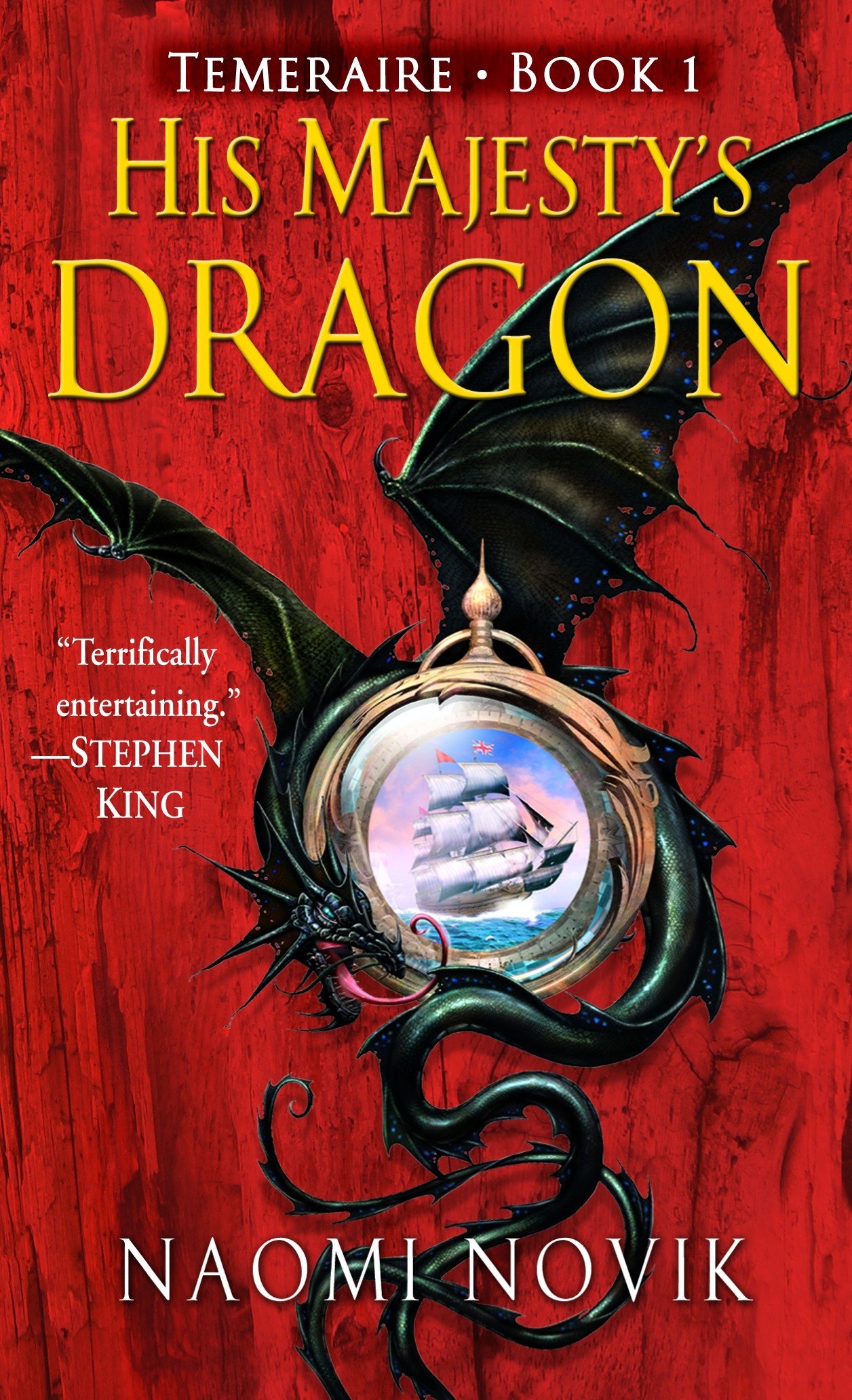 This book is the Napoleonic wars reimagined with talking dragons! So basically Napoleonic war and How To Train Your Dragon (that's how I see it, you cannot convince me otherwise). I know Sam from Thoughts on Tomes loves this one, so I am beyond hyped to read this. Dragon books sometimes don't interest me at all, but this sounds BRILLIANT.
3. The Earthsea Cycle by Ursula K. Le Guin
I love Ursula Le Guin's writing because it's sci/fi and Fantasy but with modern political discussions (for example, the Dispossessed is one of the best Sci-Fi novels I ever read, but it's also way more about political philosophy than it's Sci-Fi). The Earthsea Cycle is one of my dad's favorite books and he's been trying to get me to read it since forever. I know that it's a classic of the genre, and it follows this mighty wizard. I mean, I am already obsessed.
4. Robin Hobb
Now, this is just the author herself simply because I want to try anything she's written. The one reason I haven't done that yet is because I find the number of books that are interconnected daunting. The Liveship Traders series seems to be a fan-favorite, and people have been saying I should read her books FOR YEARS so I am excited to start. Tell me where I should though, because I am not sure. The Farseer Trilogy is mentioned as being the weakest, but it's like the first one so I AM CONFUSION.
5. Johnathan Strange and Mr. Norell by Susanna Clarke
I lowkey want to read this because Susan Dennard loves it, but also because it's referred to as "Hogwarts for grownups". This is set in 19th century England and it follows the two titular characters, who are wizards and who are working to correct the reputation of wizards. It's about their relationship but also the reviews promise a really intricate world, so I am beyond excited.
6. Jade City by Fonda Lee
This is one of the books on this list that I am most excited to read – it has djinns and it follows the war between two crime syndicates that produce this rare magical jade. It's described as an Asian Godfather! It's all I ever wanted! I am pretty positive I'll love this and I cannot wait to be right about that.
7. The Poppy War by R.F. Kuang
Honestly, this cover gets me all the time. I am so excited to read The Poppy War, you have no idea. It's about a woman named Rin that aces the test that gets her into this elite military training program. Plus I know she has the power of shamanism. I know that it's dark and I know that everyone loves it, so basically I know everything I need to know. So exciting!
8. A Darker Shade of Magic by V.E. Schwab
I am entirely obsessed with the premise of this novel: the alternate versions of London, some of them magical and some not, so I cannot wait to read this. It has been highly praised by every single bookish person I trust, so I think I will love it for sure. I was hesitant to pick this up because I read Vicious and was meh about it, but I am convinced this is the Schwab book for me.
9. An Unkindness of Magicians by Kat Howard
As you know, Kat Howard wrote one of my favorite books of last year, A Cathedral of Myth and Bone, but this one has been on my TBR even before then. It's an Urban Fantasy set in New York City, where magic controls everything, but also where magic is dying. We follow a girl named Sydney who is the only one who can stop this. But she doesn't want to help the system – she wants to destroy it. It sounds epic and I cannot wait to read it.
10. The Priory of the Orange Tree by Samantha Shannon 
Am I scared of the length of this? Actually, no. I am really excited to see how a standalone Fantasy novel pans out. This book follows the perspective of three women – one of them is a queen who has to conceive a daughter to protect her kingdom, her lady in waiting who also does magic and a dragonrider. Epic right? I cannot wait to see what this book holds and I am beyond excited.
And those are Adult Fantasy books written by women that I am most excited to get to. I would love to hear from you – have you read any of these? Do you have any book recommendations for me? I'd love to know!
xxx
Come hang out with me:
Follow me on Bloglovin' | Goodreads |Facebook| Tumblr| Twitter | Instagram|Pinterest