When in doubt, do a book tag.
Hi everyone and welcome to another book tag! And today's book tag is super exciting for two reasons.
Reason Number 1: this tag is super cool. It's called The Wasted-Potential tag and it's basically a tag that focuses on books that came really close to fulfilling its full potential, but have alas failed at that. It's about books that were so close to being amazing and then they just… weren't. I think this is a feeling we all experienced in our reading lives, so this is basically the perfect tag to focus on said frustration. And frustrated and stressed is our brand here on Inside My Library Mind so, this tag is perfect.
And Reason Number 2 this tag is exciting is because it was made by the most amazing and wonderful example of the human species – Elise @ The Bookish Actress. If you are in the market for thoughtful book reviews, incredibly well-written discussion posts and just overall INTELLIGENCE and QUALITY CONTENT, make sure you are following Elise's blog. Thank you for the tag, Elise!
1. A Book That Tried But Failed to Tackle an Issue
Okay, so I really enjoyed the first book in this series, because I feel like it subverted a lot of familiar fairytale tropes and I think it did so many interesting things. The first book ends on this feminist note where the two main female characters who are best friends choose each other over princes and sort of have a happily ever after ending by themselves. But this second book tries to make this point about gender and sexism and equality in a really disturbing way – the premise is that the school is no longer separated by good and evil but by boys and girls. And while the book could have made some great points with that, by tackling gender norms or by subverting them, the decision the author made was to send the overall message that girls need boys and that the girls could not have been happy on their own without the prince. It was shitty and made me physically uncomfortable.
2. An Intriguing Series That Did Not Pay Off
This is kind of controversial but for me The Lunar Chronicles was really mediocre. I think that the first book was the best and had a lot of potential – I found the world intriguing and the concept of futuristic fairytales really interesting. And I enjoyed the characters and the overall arc of the story. But ultimately, I found the books to drag, and the plot started to collapse by the third book and I was over it. I never even read the final book. I think it was interesting but overall not enough pay off for me to even finish it.
3. A Great Beginning With a Mediocre Ending
I really enjoyed the beginning of The Wise and the Wicked. The premise is great and the writing was really good, but by the end, I think the book loses focus and doesn't use the vast potential it has. You can read more about that in my review HERE.
4. A Last-Minute Twist That Ruined It All
I really enjoyed We Were Liars in the beginning and for the most of the book, really. But at one point, I started doubting that the book would end in one kind of way. And I was right about the way it ends. And I hated it.
5. A Great Plot With Some Boring Characters
This is hard for me because I never really care about the plot when the characters are bad. Even when they are good I kind of ignore most of the plot. So I have no answer for this? I am sorry, I am a failure.
6. A Character Death That Ruined a Book (SPOILERS)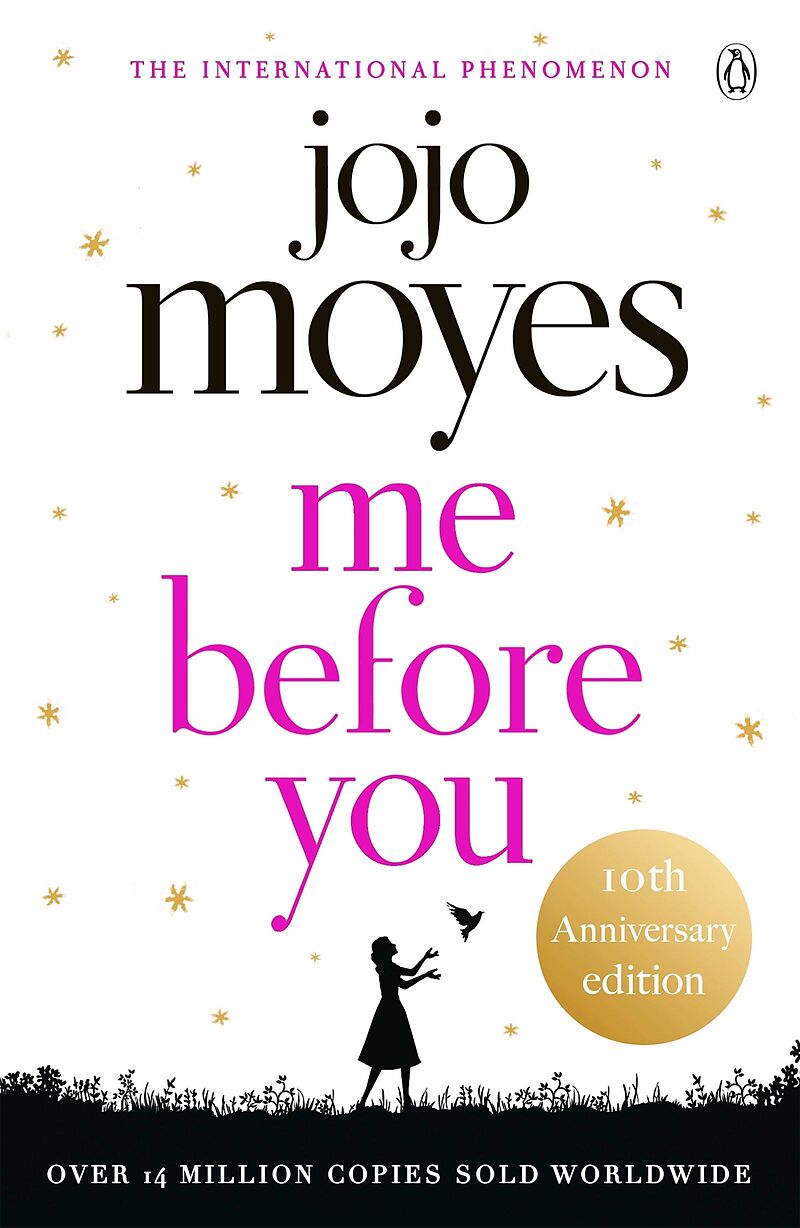 SPOILERS for Me Before You by Jojo Moyes
7. A Romance That Ruined the Book For You
Okay, so I still like Lady Midnight, okay? I do. But I didn't really care for the Emma-Julian romance and it kind of made me like the book less as a whole, because I feel like a lot of the book was in service of said romance. I still enjoy the characters of this story a lot, but I just am not a fan of that main dynamic.
8. A Romance That You Wanted to Happen
I am one of those people that roots for the canon couples. I cannot remember a single romance I was passionate about happening that did not really end up happening. So I am going to talk about a current series where two possible pairings can come into play, and I am currently rooting very hard for one of them and if it doesn't happen, I will be so mad. I love Vivia and Vaness from The Witchlands so much, I love their dynamic and want them together, but Vivia is in love with Stix SO WHO KNOWS. I will be so sad if it doesn't happen.
9. A Scene You Have Petty Beef With
This is such a good question. I really hate the kissing scenes in When Dimple Met Rishi. I find them to be incredibly awkward and they ruined a perfectly cute book for me. But god, how I hated them. AND there were too many of them.
Tag You're It!
Tagging some friends in case they like the questions and want to them – I had a lot of fun:
Rachel @ Pace, Amore, Libri | Jenna @ Bookmark Your Thoughts | Hannah @ Ink and Myths | Caro @ The Bookcheshire Cat | …and you!
I'd love to hear from you – what's a book that had so much potential, but ended up just being not great? I'd love to know!
xxx
Come hang out with me:
Follow me on Bloglovin' | Goodreads |Facebook| Tumblr| Twitter | Instagram|Pinterest