I might not be good at finishing series, but I am great at starting them.
I just looked at my reading goals for the year and one of those was to catch up or finish a couple of series I started. I can tell you that I continued on with exactly ZERO of those. BUT. It seems I am really good at starting series, so let's talk about series I am excited to start (and then probably never finish).
1. The Broken Earth Series by N.K. Jemisin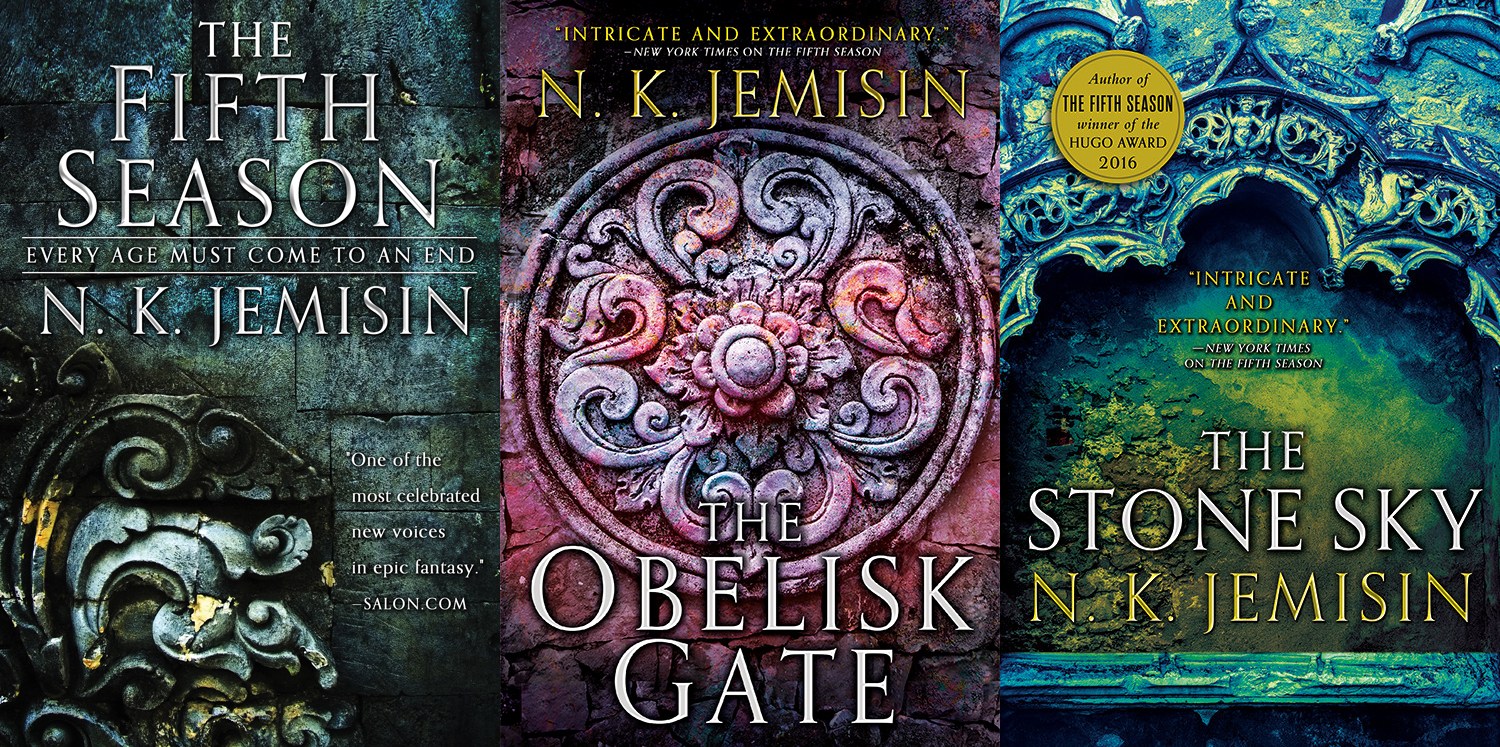 I was planning to pick this one up at the beginning of every month this year, but guess what, I never did. But I am so excited to get into this. I know that it's about a woman who goes on a search for her daughter, while all around her, the world is ending. I know the series is really well-written, it's diverse and I just know I'll love it!
2. Wayward Children Series by Seanan McGuire
These books sound so amazing – this is basically a portal fantasy series, that follows a boarding school that accepts children who come home from portal fantasies and cannot adjust to their previous lives. I know this is a very well-loved series, and I think it follows different well-known characters from famous stories, and on top of all that Tor.com is the publisher, so I think I'll be obsessed.
3. Book of the Ancestor Series by Mark Lawrence
Again, I only know a little about the series, but I am for some reason sure it will be amazing. This is a grim-dark Fantasy that follows killer nuns. We already stan. I know the series is very well-loved in the Fantasy community, and there's something about nuns training to become killers that seems really appealing to me.
4. The Nevernight Chronicle by Jay Kristoff
People keep screaming at me to read these books, and I know I will have to do it at some point, because curiosity might kill me. Again, don't know much, I just know that there's a school of assassins, and that the main character, Mia, is one of the most beloved characters right now. I am really excited to see what the fuss is about. Also, I much prefer these US covers to the UK ones everyone loves. TEA.
5. Shades of Magic series by V.E. Schwab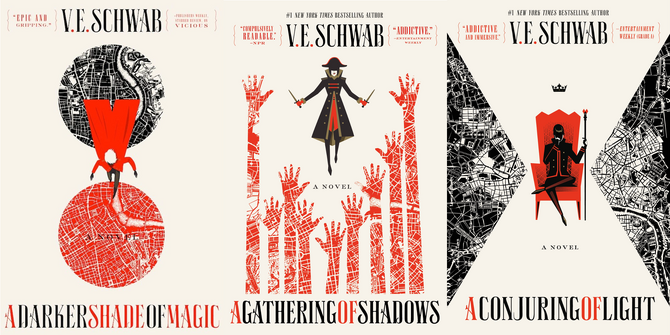 I have previously only read Vicious by V.E. Schwab and gave it only 3 stars (don't hate me). But I really want to get into her books, especially the Shades of Magic series. I love the premise – there are four different Londons, some with magic, some not, and we follow Kell, who is one of the few people who can travel between said Londons. A lot of people who I trust really love the series, and I am positive V.E. Schwab and I will improve our bad first impression. I am super excited to get to this!
So those are five series I am super excited to get to in the (hopefully near) future! I would love to hear from you – have you read any of these? What are some series that are on your TBR?
xxx
Come hang out with me:
Follow me on Bloglovin' | Goodreads |Facebook| Tumblr| Twitter | Instagram|Pinterest