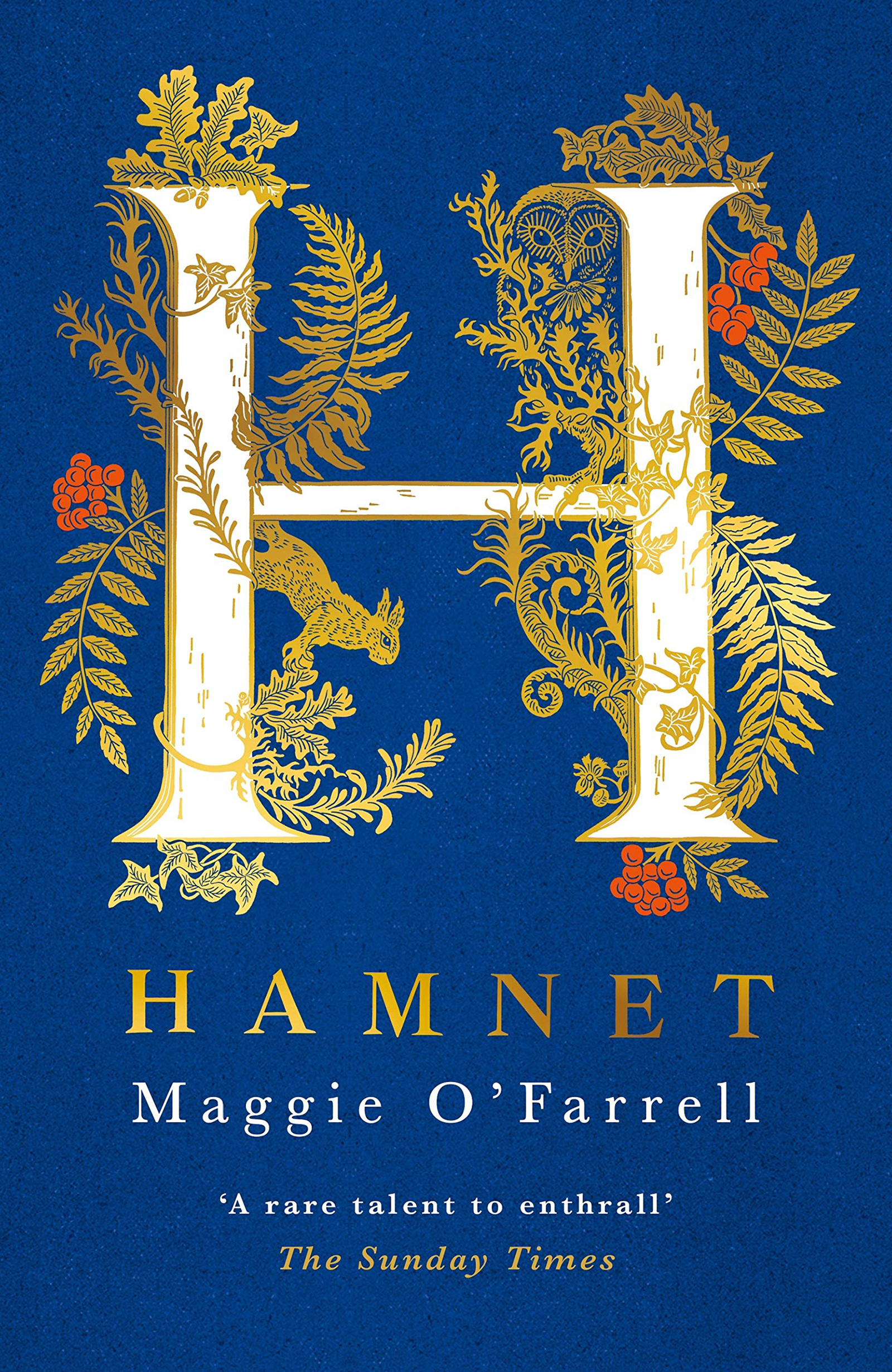 We're back with Women's Prize reads! I abandoned my reading of the longlist, and was determined to finish reading the shortlist, so here we are. I might end up not reading one final book from the shortlist (I know you completionists will  judge me, but I just don't care). I am now in the middle of Girl, Woman, Other (and I am loving it), but just before that I finally picked up Hamnet. I was kinda iffy from the start with it, because I just don't like Historical Fiction. There's something about the writing style and the general feel of it that I can't stand. BUT everyone was loving Hamnet so much, and I was moderately excited to try and see how I like it. Sad to report that I still don't like Historical Fiction. And I just did not like this period. 
A Serious Case of Overwritting
This is a general problem I have with historical fiction and something I always attribute to the genre – I constantly felt like this story was overwritten and that the narrative, the characters, the core idea was just bogged down by superfluous writing. To be fair, I am sure there's a reader out there who will like to read WHOLE paragraphs about the muscle between the thumb and the forefinger but I am just not that reader. It's not even that I cannot appreciate descriptive writing, I can, I just did not find this book to be particularly enchanting even with it's ornate writing. Full disclosure, I just found it boring. Sorry to this book, but I did. For me personally, it's not just that I did not vibe with how this was written, but that I felt like everything else suffered because of it.
Can We Move On?
Because I found the writing so unnecessarily overwritten, the pacing also suffered in my opinion. Constantly I felt like we were moving on slowly without any real reason, and I felt like we were just not getting to the meat of the story. We did get there eventually, and I definitely enjoyed the second part of this novel more, but we just took to long to get there, and by the time I started getting more into the story, I just could not have cared less. While I did find the exploration of grief really well written, I wish we focused on that more, instead of spending so much time on stuff I felt added nothing to the story.
What Character Work?
We all already know that if  I don't care about the characters, that I just won't enjoy the book, and that's what happened here. The characters felt really flat to me, and I just did not find them to be all that well developed. Personally, Agnes felt like a character I have read about before in dozens of books – this sort of wild, all-knowing intuitive force. And while I do enjoy that character archetype, I just don't think that anything new or fresh was added to it. Consequently, she just did not feel real to me at all, and I could not really connect to her in any way. Moreover, because she was so all-knowing and intuitive, it really made all her relationships and interactions with people boring. If you have a character that intuitively knows everything, you will fail at writing her compellingly in relationship to other people. While I get the point behind it (we'll get to that in a second), I just don't think it made her an interesting character to care about.
The rest of the characters felt really inconsequential and irrelevant and I cannot really tell you anything about them. Shakespeare's character was also not interesting (again, I get it, will talk about it in a bit), but I just feel like choices were made that were supposed to have a specific narrative impact and then the characters suffered for that. And then the narrative wasn't that interesting either.
What Was the Reason?  
Ultimately, for me, this book failed to do what it set out to do. For example, one of the reasons why Agnes is this super intuitive, all-knowing character is because the fact that she does not see what happens to Hamnet is that more devastating. But I feel like by the time we had gotten to the exploration of family grief, the book already went on for 200 pages in which Agnes was just frustrating.
Similarly to that, I get that having Shakespeare always referred to by the relationships he had with other people is a feat to understand why so little is known about his family and their life, and to sort of bring the focus to that. But I just think this book does not deliver on that. I found the courtship between Agnes and Shakespeare so instant, and this sort of contrived fate thing that was in line with her character, which annoyed me and did not make for an interesting read, and yet a lot of the book focuses on that.
The book definitely shined in bringing the emotional aspect of losing a child to life in a realistic way, but that was just the ending of the novel that did not make up for the rest of it in my opinion.
I would not personally recommend this one. It was overwritten and for me, it ultimately did not deliver on what it set out to do.
I would love to hear from you! Have you read this one yet? Are you in the majority that loved it or are you here on the dark side with me? Let me know in the comments!
In the meantime, happy reading
Come hang out with me:
Follow me on Bloglovin' | Goodreads |Facebook| Tumblr| Twitter | Instagram|Pinterest