I love checking up on my reading year, seeing where I am at, what are my stats etc. and I do think that the Mid-Year Book Freak Out Tag is a great way to see where I am at, but I just *feel* like it can be updated, so I updated it a bit. It's entirely suited to my own reading meaning I had ONLY MYSELF IN MIND.

The original tag was made by ReadLikeWildfire and Earl Grey Books. Let's jump in.


This is a tiny bit less books than I usually read by this time of the year but given that I have been incredibly busy and the fact that I have sadly forgotten the alphabet, I am pretty okay with this number. It's been a solid reading year, with a lot of good books (but not many great ones). Which is okay! I am okay with that.

As per usual, I've been sticking to what I know and love. Literary Fiction is dominating my reading this year, and I think that is here to stay because even when I dislike literary fiction I do not feel like I waste my time (for the most part) and then I end up feeling more positive about my reading overall. I predicted that the Fantasy and Romance are gonna be battling it out for second place throughout the year, but I have been reading more romance lately since that's the only genre that gets me to read anything when I am in a slump and to eventually get through it.
I miss the me from April, I hope she's doing well.
I've read so few YA books so far this year! That's different from previous years but I think it's here to stay. It's clear that it takes a LOT for me to love a YA novel anymore, so this is probably what the ration will look like by the end of the year as well.


Very few rereads this year! I will definitely work on upping that number throughout the year, I LOVE rereading. And as per usual, I get distracted by new finds instead of focusing on books that were previously on my TBR. What can I say, I like shiny things.
Backlist TBR Goal Updates
Summary: First time That I am Actually on Track!

I had a list of 12 backlist titles that I planned to get to this year (I choose by spinning a wheel each month) and it's going SUPER well. I mean, as in I am reading the books on time. I hated most of them BUT THAT'S NOT THE POINT, it's all about the follow through.
AND NOW, let's do the Mid-Year Book Freak Out Tag but like, not the regular one!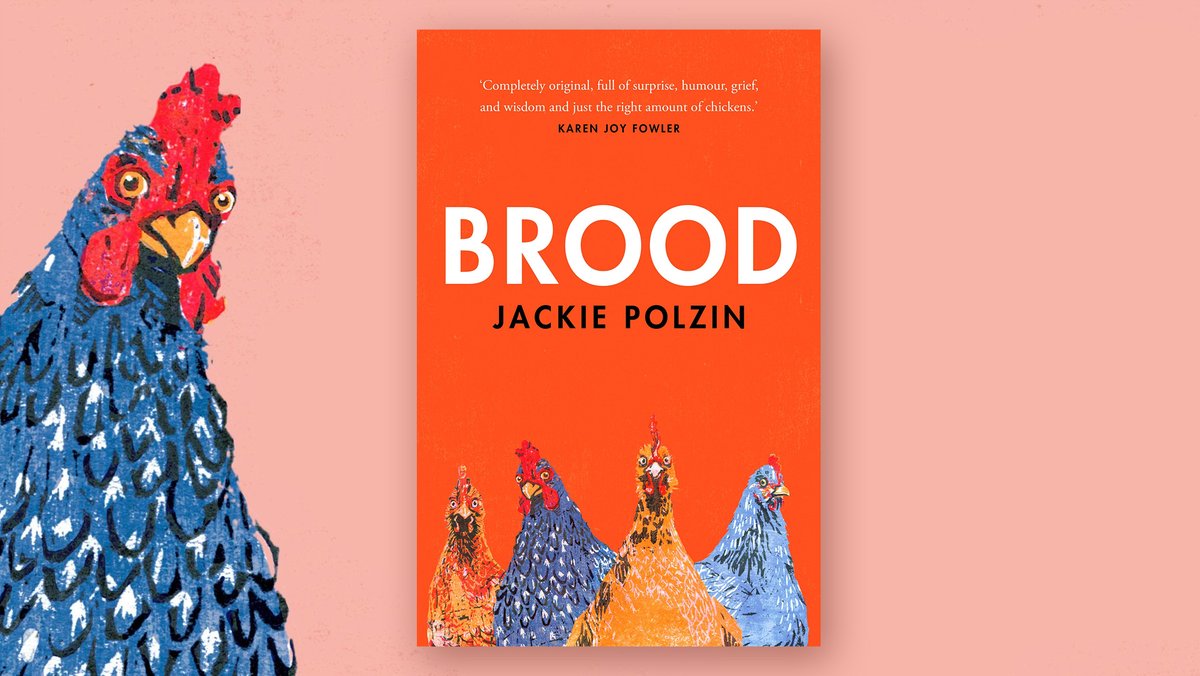 Literally NO ONE is surprised. The chicken book continues to reign supreme. It's just that nothing comes close to a woman learning to care for her chicken. The book has got everything – it's short and impactful, there are dramatic animal appearances in it, it's about a depressed woman moving through the world, it's full of existential PONDERNING, and it's got the chickens. Can't go wrong with that folks. It's also deeply moving. I would have cried if I was the type. Sadly, I am not. BUT I LOVE THIS BOOK. Anyways, here's a full review. Go read it. 
The Worst Book You've Read So Far This Year
I think I've read maybe two books this year that I really severly disliked – Beasts Made of Night by Tochi Onyebuchi and A Darker Shade of Magic by V.E. Schwab. Beasts Made of Night made no sense whatsoever. There's no story there, there's no character building, it's just a string of random events with a really cool concept. A Darker Shade of Magic is just bad on a lot of fronts, especially the world building. NO FROM ME.
One 2021 Release You Wish You Have Read Already
I would say Witchshadow, but the only reason I haven't read that yet is because it's not HERE yet. So the other one is The Tangleroot Palace by Marjorie Liu. I love Marjorie Liu, I was so excited for this and I really wish I got to it but the slump just hit HARD. But I will hopefully get to it soon. Also, that cover? WE ARE JUST NOT WORTHY.
A Book You Read So Far That Made You Think "WOW, I really love books"
This might seem overly specific, but I LIKE SPECIFIC questions okay. DEFINITELY Open Water by Caleb Azumah Nelson. I was so appreciative of his craft, and the way he tells a story, and the whole time I was reading it my one thought was WOW books are great. Could not recommend that one more.
The Most Comforting Read of the Year So Far
I don't cry with books, and I do not laugh/books I read aren't really happy books usually, so COMFORT is a thing that sort of can mix both of those sentiments. And this year that is definitely The Long Way to a Small, Angry Planet. Queer found families are GREAT. We stan.
Favorite New Authors
I have so many! So Jackie Polzin NATURALLY, but also Dantiel W. Moniz whose short story collection Milk Blood Heat I LOVED, and still think about, the above mentioned Caleb Azumah Nelson, and Larissa Pham – I read Pop Song which is her blend of memoir and art criticism, and I ADORED it, and her story in Kink was probably my favorite of the whole collection.
A Book You Had High Hopes For and It Did Not Deliver
This is like the original disappointing book, but more PRECISE. I read a few books this year that I expected to love and then they were either NOT good, or they were just fine – Ghost Wall by Sarah Moss (sorry to my friends but this was not good), You and Me on Vacation by Emily Henry (society has passed the need for travel bloggers whose one goal is to go to Paris), The Song of Achilles by Madeline Miller (everyone lied) and my most recent read The Heart Principle by Helen Hoang (is it a romance if they get together 20 percent into the book?).
Books You Must Get to by the End of the Year
I REALLY want to read the shortlist for the Women's Prize, and I really want to get to Witchshadow (this is like the only book I am sure I will get to. PLEASE PICK UP THIS SERIES ALREADY). It would also be great if I actually got to my Booktube Spins – one is The Fire Starters by Jan Carson, and the newest one is Hurricane Season by Fernanda Melchor.
And that's it for this year's tag! I'd love to hear your thoughts and I'd love to hear about your reading year so far, so sound off in the comments! Tell me about your favorite book of the year so far!
In the meantime, happy reading
Come hang out with me:
Goodreads |Storygraph| Twitter | Instagram | Pinterest