The Book Swap Series is a series of posts done in collaboration with my favorite bloggers! We each pick 5 books off each other's shelf, tell each other what we like about those books and then we recommend each other one of those 5 that we think the other person would enjoy the most! And then we share that with all of you! I'll share the other person's picks from my shelf here, and then they'll post mine on their blogs, so you should definitely check that once you're finished with this post. I imagined this as a sort of conversation between the two of us, so you'll see their thoughts and then my comments on that! You can check out all the previous posts in the series HERE.
This month on Book Swap: Charlotte over @ Charlotte Annelise.
Charlotte is again one of the bloggers I've been following for the longest, and I really love her posts. She has this gorgeous, elegant, FLORAL blog design which I adore. She reviews and talks about all kinds of books, and I always love the posts she does. She is also super nice and I really hope all of you follow her and see how great her blog is! All of her links are listed below so please, please go follow her!
1. 1984 by George Orwell
Charlotte said: This classic is loved by so many people and I feel as though I should have read it by now. It would have been nice to study it in school, but I'm sure it will be just as good reading it for fun. I love the premise and also the fact that it has already been 1984, so it will be interesting to see if the themes are still applicable in today's society.
My comment: I definitely think this is a great book for studying at school, but I agree with you, I think it would be a great read by itself. I feel like a lot of the themes in here are quite applicable to today's society, so the book is definitely one that can be examined from that angle as well. This is one of my favorite classics, and one I think a lot of people would enjoy.
2. The Outsiders by S.E. Hinton 
Charlotte said: I learned about this classic last year in a class, and ever since I have been curious about it. The author was only 16 when she wrote it and it is considered to be one of the first YA books. It would be cool to read a popular YA book from an author who was so young when she wrote it, and then of course I would have to watch the movie, as I have never seen it.
My comment: I really loved this one back when I read it. It's a great, honest story that has a really distinct voice and I loved the characters a lot. And although the author had some pretty iffy comments about the book and the characters, I still think this is a great novel.
3. Hunger: A Memoir of (My) Body by Roxane Gay
Charlotte said: I really enjoy reading memoirs but somehow rarely ever do. This book tackles an important subject that I would enjoy learning more about. I've also never read a book by Roxane Gay, who I'm pretty sure is a very popular author.
My comment: This was one of my favorite books of last year and it's so fantastic. Roxane Gay is a visceral writer who never holds back and this is so honest, but also so harrowing and difficult to read at times. I love the way she writes and talks about herself, how she views her body, and how society treats her for it. It's a really smart piece of literature, one I always highly recommend.
4. The Scandal (Beartown) by Fredrik Backman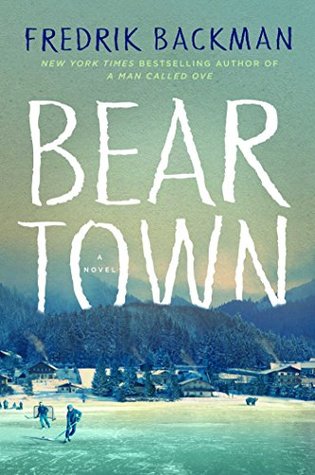 Charlotte said: I decided to choose one book that I've never heard of and that book is The Scandal. The synopsis tells me that it is about the moments leading up to a man who murders someone in a forest. These kind of books really intrigue me and I also like that it is classified as contemporary and not thriller.
My comment: This was my favorite book of last year and I adore it to bits, but that's not what it's about at all. It's a story about a small town hockey team and the aftermath of a rape on such a close knit, small community. It has fantastic characters, it's incredibly smart and so so beautiful. It's no thriller at all though.
5. First & Then by Emma Mills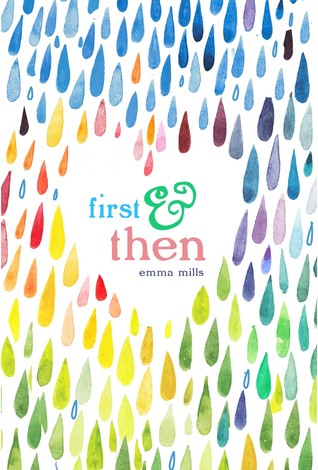 Charlotte said: My favourite genre is contemporary romance and I just love the sound of this book. I had heard of it before now but hadn't actually read the synopsis. Apparently it is also about sport, and while I'm not usually a fan of sport, I would most likely enjoy the other aspects that it has to offer.
My comment: Oh my god, I love Emma Mills so much. I became obsessed with her books recently and I think she creates such fantastic characters and stories. While First & Then isn't my favorite of hers, I still think it's fantastic. There's so many great characters and so much character growth which I always love. And the sports isn't a big deal at all, it adds a unique perspective to the story.
This was by far the easiest pick of the Book Swap so far. I choose First & Then by Emma Mills for you! I know you love contemporary romance and I think you would love this book. The characters in the book are all wonderful and all have really amazing character arcs. There's friendship, struggles and a really great romance, and it really delivers on the Pride and Prejudice vibe. I hope you pick it up and love it, and then read the rest of Emma Mills' books so we can talk about how great they are! Thank you for doing this with me, I had so much fun picking a book for you and hope you had a good time too!
I had so much fun with this, and I hope all of you find it fun as well! Please check out my picks on Charlotte's post and let me know how you're liking The Book Swap series. I am having too much fun and I hope the lovely people who are participating are having fun as well!
xxx
Come hang out with me:
Follow me on Bloglovin' | Goodreads |Facebook| Tumblr| Twitter | Instagram|Pinterest
*Above used Book Depository links are affiliate links which means I get a small commission if you buy a book through my link, which helps me out a lot!
*Vectors graphics designed by Freepik