Let's judge some books by the cover, shall we? 
Every month, I pick some books with pretty covers and then I show the ones with best blurbs to you.
Basically, I spend a lot of time on Netgalley, and scouring the Internet for new releases, so I am gonna do that, but pick the books based on their cover. Then I'll read the blurbs and pick my favorites and then I share them with all of you!
So the basic formula of this post is pretty books meets new releases I am excited about. 
1. The Queen of Hearts by Kimmery Martin
Release Date: February 13th
Why I love the cover: Who doesn't? I like flowers a lot, and I especially love anatomical hearts made of flowers (it's a thing). Plus that on top of that bright blue background equals one thing and that is GORGEOUS.
Why I love the blurb: Because it explores the friendship between two women. They're doctors, they have very successful careers and then a former colleague of theirs reappears and secrets start to spill out. It sounds like a book I would enjoy and I am really looking forward to it.
2. All the Names They Used for God: Stories 

by

 Anjali Sachdeva
Release Date: February 20th 
Why I love the cover: More flowers! It's just stunning. I also really adore the typography on this one, against the vague illustration in the back, it's my weakness and it's so pretty.
Why I love the blurb: This is a short story collection focused on faith, and the struggles people indure with it. It's set on multiple continents, during different centuries and features a diverse cast of characters. It honestly sounds brilliant and I can't wait to get my hands on it.
3. Dreadful Young Ladies and Other Stories 

by

 Kelly Barnhill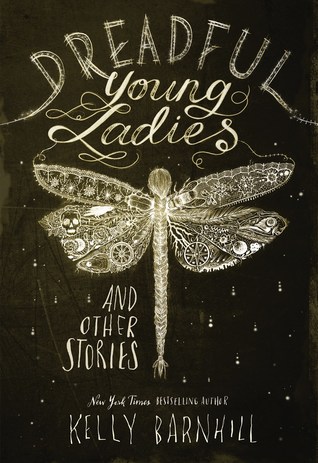 Release Date: February 20th 
Why I love the cover: Firstly, that title is brilliant. AND then the cover. It's so gorgeous? I love the gold and black together. I hope this is sparkly in real life. PLUS, just the way the title is written out is so gorgeous. This one is to die for.
Why I love the blurb: This is a Fantasy story collection, and I think it's centered on women. The blurb promises "themes of love, death, jealousy, hope, and more" which I am here for. Plus, I almost always reach for contemporary stories and I am excited to jump into some fantastical ones.
4. The Clarity 

by

 Keith Thomas
Release Date: February 20th
Why I love the cover: Because it's flipping amazing! Look how striking it is. It's scary, but also super attractive and also, the more you look at it, the more stuff you catch and it makes me want to read the book, so it's clearly winning.
Why I love the blurb: This is a Sci-Fi thriller and those are always super fun. This one follows a psychologist (so I have to read it, duh) who researches memories and then she meets a girl who claims that she harbours memories of the last soldier who was killed in  World War I. It sounds weird and like it's gonna mess with your head, so yeah.
5. Heart of Iron by Ashley Poston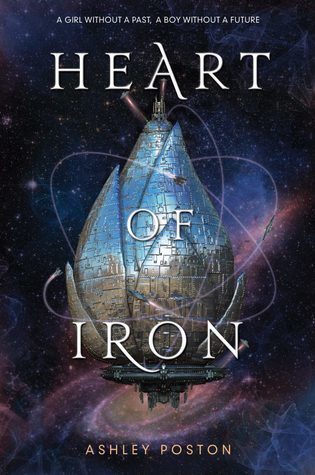 Release Date: February 27th 
Why I love the cover: It's super pretty. Spacey, with purple and blue colors (which I love) and with a space ship looking thing that also looks like a closed up tulip. What more can you ask for?
Why I love the blurb: This is a freaking Anastasia retelling. Set in space. AND I think there's like a group of outlaws and what not and that is such a buzz word. I have to read it.
So that's it for this month's new releases! Do you like these covers as much as I do? Do any of the books spark your interest? Let me know!
xxx
Come hang out with me:
Follow me on Bloglovin' | Goodreads |Facebook| Tumblr| Twitter | Instagram
*Above used Book Depository links are affiliate links which means I get a small commission if you buy a book through my link, which helps me out a lot!
*Vectors graphics designed by Freepik