Time for another monthly favorites. 
I literally can't believe January is FINALLY over. This month lasted like a year basically. It was never-ending. It's not healthy really. So I feel like I did a bunch of stuff in January. So we're gonna talk about all the stuff I loved in January while I was crying because of finals.
Favorite Book
I read a lot of 4 star books this month and none of them blew my mind, but they were pretty great. I am gonna say that the best of the month was Everything Is Horrible and Wonderful by Stephanie Wittels Wach.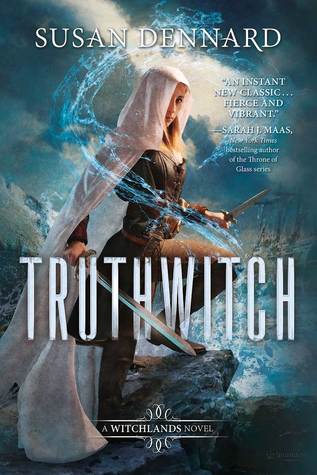 It's a memoir in which Wach talks about her late brother, his struggles with addiction and how she dealt with his death. It was heartbreaking but also beautiful. I definitely recommend you check it out. I did a mini review on it HERE, if you're interested. Other than that, I reread Truthwitch and it was even better than the first time. I have a review if you're interested, but it's really old so bear that in mind.
Favorite Movie
So I actually watched movies this month? I used to watch them all the time and then tv shows took over my life. But I am back! I finally watched The Force Awakens. I was one of those awful, annoying sceptics who did not want watch it because I love the original series and what not. But it was so so good! I loved all the characters and while I do think that it's lame they copied everything, it's lame in a good way? I don't know it was super fun.
Favorite TV Show
I've been rewatching Friends, which I adore and it's just been
a great time. And since everyone does it, let me know in the comments which character you're most like. I am definitely Chandler. I also watched End of the Fucking World this month and it was SPECTACULAR. So dark and so funny and clever and everything about it was brilliant.
Favorite Music
ALL THE NEW JUSTIN TIMBERLAKE SONGS. I really love them. I am currently listening to the whole album and it's super cool. Also, song of the month goes to Demi Lovato's Tell Me You Want Me, because I've been obsessed with it for some reason. And no favorite album, all singles or just random songs this month which is rare, but yeah.
Favorite Video
I've tweeted this recently, but this Dear Stephanie Meyer by Lindsay Ellis was so brilliant and insightful and smart. It's great at talking about how we treat stuff teenage girls consume and how we treat really popular stuff and just different standards. Watch it, it's real great.
Favorite Posts
For my own content, I think my Blogs You Should Follow post was really popular and I really enjoyed putting it out. You should check it out if you did not. As for the community, everyone had such amazing posts this month??? How do you do it? You're all great. Stuff you should check out:
And I would do more, but I just can't fit everything in here. I might start doing these more frequently from next month on.
Random Favorite
I am sure I shared this before, but I love jellyfishes. A lot. And I like watching a live stream of them when I am studying. It's really calming, you should try it. And since I was only studying this month, it's been a reinstituated favorite.
And those are this month's favorite things. What were some of yours? I would LOVE to know. Please tell me in the comments below!
xxx
Come hang out with me:
Follow me on Bloglovin' | Goodreads |Facebook| Tumblr| Twitter | Instagram
*Above used Book Depository links are affiliate links which means I get a small commission if you buy a book through my link, which helps me out a lot!
*Vectors graphics designed by Freepik