To All the ARCs I Could Have Gotten If I Wasn't an International Blogger
So I tweeted this out yesterday, and it's one of my most popular tweets ever, meaning a lot of people have felt my frustration and can sadly, relate. And while this particular topic has been explored previously, in a lot of different formats and by a lot of different people, I haven't spoken about it directly on this blog. And this post probably would not have happened if I hadn't gotten a particularly disappointing email about one of my most anticipated releases. I have written the publisher so many emails about that book and then on a request for an eARC, they said "sure, what postal address can we send the ARC to?". And I said well, I am an international blogger and I was hoping to at least get an eARC and they were like OH international, sorry, nope. I was super bummed after that.
And, in a more general sense, the fact that I am an international blogger has shaped to some extent my blogging experience. So let's have a quick chat about that.
I Get It 
The question of ARCs is one that gets mentioned most in this debate, and although it's not the only problem I want to touch upon, it is the biggest one. And the problem here is that I do get it. Since books are so wonderful and magical, it's hard to forget that publishing is an industry. It is. It's a business and money is extremely important. Most publishers won't go out of their way to spend a large shipping fee to get a book to an international blogger. I do get that.
However. There is a point to make whether or not it's profitable to send an ARC to a booktuber who won't even look at it or mention it anywhere instead of sending it to a blogger who begged to have it and will adore it. But that's just my opinion.
The biggest issue I have with in regard to the exclusion of international bloggers is with eGalleys. That really makes no sense. The whole point of ebooks is their accessibility, so why not take advantage of that?
We all remember the big Netgalley change when most books became unavailable to international bloggers. You can only wish for them. Now, I have yet to get a definitive answer as to why this had to be done. And I have asked so many times. This is something that is specific to Netgalley, which to me feels like poor decision making. This is why I always recommend Edelweiss over it. They sometimes have the same books, and sometimes Edelweiss even has a bigger and a wider selection. Also, side note, if you are confused about using it, fear no more, I have made a crash course guide for you. Which is to this date my most popular post and people come to it every single month since April when it was published. It's the fourth result on the Google search page. Look at an international blogger go.
So my point is, Netgalley's decision probably isn't due to the publishers or the market in general, which begs the question, Netgalley:
And that my dear friends is the first time I used a gif in a post, which shows you how frustrated I get when talking about this. 
And It's Not Just ARCs
There are just fewer opportunities available for international bloggers. For example, I would have to pay a 30$ shipping fee to review a book box on my blog. And that's usually more than the box itself. It's ridiculous. I don't really have that money to spend. I can't enter rep searches on Instagram because most of them are US only. I can't even enter giveaways. Closing doors everywhere.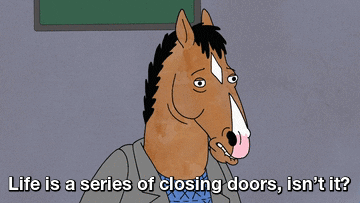 Also, not a lot of books are available to me. I mostly read on my Kindle because that's the only way I can get to certain books. Most countries' bookshops don't have a large selection of books in English, which means I can only get recent releases on my Kindle.
And there's even more restrictions when you factor in the specific country you're from. For example, UK bloggers get fewer opportunities than US ones, but it's nothing when you compare that to other European countries, or Asia for example. You will have fewer and fewer things available to you the further you move from the English speaking countries. Which is a whole new level of sucky.
So those are some of my really rambly thoughts. I will say that it's 1 am here and I have to study so maybe I needed a bit of a vent. I am gonna leave you with two things:
Those two posts are way more coherent and better written than mine.
I would love for us to chat in the comments! If you are an international blogger, come complain to me in the comments! Share your international blogger wisdom, if you have any, because I don't. And if you are not an international blogger, just come chat and discuss with me. I would love that, since I am not Netgalley and I love you no matter what country you're from.
xxx
Come hang out with me:
Follow me on Bloglovin' | Goodreads |Facebook| Tumblr| Twitter | Instagram|Pinterest
*Used Book Depository links are affiliate links which means I get a small commission if you buy a book through my link, which helps me out a lot!
*Vectors graphics designed by Freepik