A feature in which I share new books I added to my TBR.
Okay, so you guys haven't been enjoying my posts about new releases all that much, so we are gonna scrap that for now. Sometimes, new features work and sometimes they don't, which is fine. I am here today to talk about a different thing – and that my friends is my never-ending TBR. Yes, let's talk about all the books I desperately want to read.
1. Educated by Tara Westover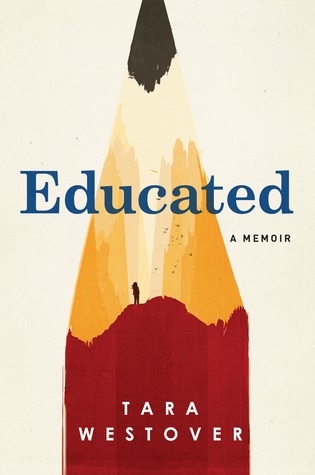 Goodreads
Why I added it: I am sure all of you have heard of this one by now. It's Westover's memoir that focuses on her education basically. She was born in Idaho, to a survivalist family, so she had a very different childhood. Her parents opposed formal, public education, so she never really went to school until she was 17. Her quest for knowledge and learning eventually led to Harvard and Cambridge, which is so impressive. It's essentially about self-invention, and family and loyalty and education, so I think this will absolutely blow me away.
2. The Great Believers by Rebecca Makkai
Goodreads
Why I added it: This is, again, a very me sounding book. It's set in two timelines. In 1980s Chicago, Yale is an art gallery director, whose business is flourishing, but he is caught in the middle of an AIDS epidemic, with most of his friends dying. And then years later, in Paris, we follow his younger sister Fiona, who is trying to find her daughter who got involved in a cult. The two stories intertwine and thematically compliment each other, which is a thing I really love. Moreover, this sounds like a story about family and coming to terms with a disaster, so it's really something that sounds exactly I would enjoy it.
3. The Heart's Invisible Furies by John Boyne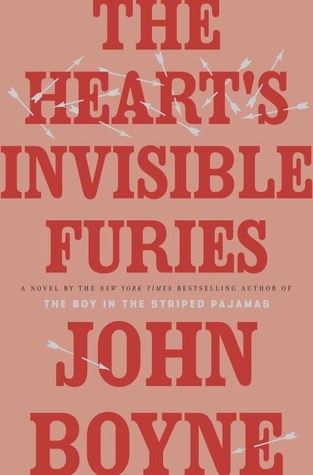 Goodreads
Why I added it: I am late to this bandwagon because I don't really click well with historical fiction. However, this book has been so highly praised by everyone, including people whose opinions I really trust, so I cannot put it off any longer. It's a book that tells the story of Ireland from the 1940s to today, through the experiences and life of one man. It's supposed to be devastating and beautiful, which you all know is in fact my brand. Looking forward to seeing what the fuss is actually about.
4. The Parking Lot Attendant by Nafkote Tamirat
Goodreads
Why I added it: This is a short little novel that looks at the immigrant experience in America today. It's a story about a girl from a really tight-knit Ethiopian community in Boston and how she falls under the influence of a really charismatic hustler. It also features to timelines (it's my thing), one on an undisclosed island in Africa about this girl's community there and then shifts to Boston and that storyline. It sounds really promising, so I am looking forward to it a lot.
5. Florida by Lauren Groff
Goodreads
Why I added it: As with Heart's Invisible Furies, it was hard to resist the hype. I struggle with short stories, but I've wanted to read Lauren Groff for ages. I love stories that revolve around a place, I think the atmosphere and the potential is enormous there, so I am really excited. Moreover, I think these revolve around everyday life and relationships and that is my favorite thing ever. So excited to finally read a book by Lauren Groff.
And those are some new books I added to my TBR recently! As always, I'd love to hear your thoughts on these and to hear about some new books you discovered recently!
xxx
Come hang out with me:
Follow me on Bloglovin' | Goodreads |Facebook| Tumblr| Twitter | Instagram|Pinterest
*Vectors graphics designed by Freepik