Time for some recommendations.
You know I am a huge Fantasy fan. I think that the books I get most invested in and books I love the most always end up being Fantasy. I love learning about the world and the magic system and Fantasy series tend to be long, so there's always room to get really attached to characters (and suffer with them). So I am here today to talk about some series that all of you should have started already.
1. Mistborn Series by Brandon Sanderson
Have I talked your ear off about this one yet? This is a series set in the Cosmere (a Brandon Sanderson universe) where the skaa have been enslaved by the Lord Ruler for ages. A band of thieves led by Kelsier decide to take down the Lord Ruler. It's a heist, mixed with an epic story that ends up being something entirely different and brilliant. Amazing characters, intense world building PLUS a magic system built upon metals, and their different properties. There's a lot to love here, and there's so many books. There's the original trilogy (which is my fave), but then there's the spin off Wax and Wayne series, set hundreds of years in the future. You can start and then just keep going. You should start this series ASAP if you already haven't.
2. The Kingkiller Chronicles by Patrick Rothfuss
You can't go wrong with this one. The Kingkiller Chronicles (with the first book being The Name of the Wind) is one of the best written Fantasy series I ever read. The writing is gorgeous and lush and especially vivid. The world building is also superb, and you can feel that Rothfuss has a firm grip on how the world looks. This story is about Kvothe, who is telling his life story to a chronicler. Kvothe is a really powerful wizard and in the first book we're following his childhood and his studying at a magic school. YES. Kvothe is a really confident and cocky character, so there's this layer of unreliable narration, since it is told in his own voice. The magic system is really intriguing. It's based on language and the name of things and it's just superb. This one deserves all the hype and you should definitely pick it up ASAP.
3. The Gentleman Bastard Series by Scott Lynch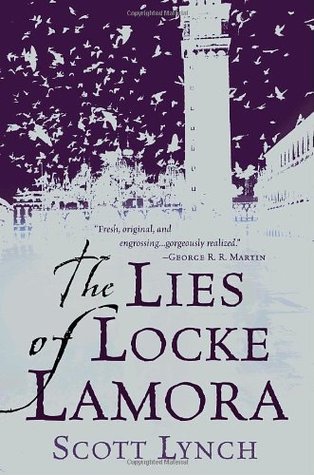 This one is great for anyone looking for a transition from YA to Adult Fantasy. Scott Lynch's writing is incredibly engaging and the story is really fast paced, despite the book's length. Something's going on at all times, and the book pushes you to keep reading. The world is incredibly fun and it's reminiscent of medieval Venice. The characters are to die for, with Locke Lamora as the protagonist. He is incredibly smart and witty, and a character you really get attached to. This is one of those series that will keep you on the edge of the seat, while also providing great world building and characters. There's also a heist of sorts here and a band of thieves, which is a trope and a premise I can always get behind. Again, why haven't you read this one yet?
4. Inkworld Series by Cornelia Funke
To spice it up a bit, here's a Middle Grade series. The world Cornelia Funke creates in this one is absolutely stunning. Plus, this series can appeal to any reader, because it's about books. Meggie's father is able to read fictional characters to life. When she was three years old, he read the characters from a book called Inkheart into the real world, while trapping Meggie's mother into the book. The story takes off from there, and we follow a remarkable cast of characters into such a magical and wonderful world. This story has a lot of whimsy that you would expect from a Middle Grade novel and the series expands and becomes so engaging and interesting. I highly recommend this one. You should have read it by now.
5. The Witchlands Series by Susan Dennard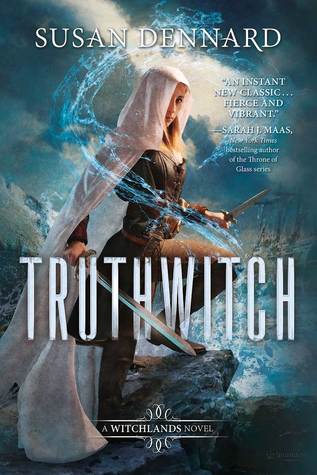 You knew this one was coming. But seriously, I can't believe that this series doesn't have more fans. The world building is really great for a YA Fantasy. Susan Dennard manages to create a intricate world that just keeps on expanding. The magic system is to die for, a mix between elemental magic, witchery and something more, reminiscent somewhat of the Avatar Airbender series. Moreover, Susan Dennard manages to create characters that you fall in love instantly, and you get so attached to them. Plus, the book celebrates female friendships and has some really great slow burn romances in it. And there's a mountain bat, which is basically a cute huge sized bat. Just saying. You should have read this by now.
And those are some Fantasy series I think you should pick up ASAP. I'd love to hear your recommendations if you have any! Let me know in the comments!
xxx
Come hang out with me:
Follow me on Bloglovin' | Goodreads |Facebook| Tumblr| Twitter | Instagram
*Above used Book Depository links are affiliate links which means I get a small commission if you buy a book through my link, which helps me out a lot!
*Vectors graphics designed by Freepik