Top Ten Tuesday was created by The Broke and the Bookish in June of 2010 and was moved to That Artsy Reader Girl in January of 2018. It was born of a love of lists, a love of books, and a desire to bring bookish friends together.
 Each Tuesday, there's a theme, and we do fun lists for each theme and talk books! This week's topic:
I love this topic! I had so much fun going through my old reviews. They are bad. But also good. It's GREAT. And it was fun to see how much this blog has grown and how my reading tastes and the way I review and consume books have changed. Also, this blog was just reviews and then I went and stopped reading and had to do all sorts of different things.
1. Why God is a Woman by Nin Andrews
The first post on my blog is a review of a poetry book. I never read poetry and yet I decided to open up with a review of it, just to show how I have no clue about poetry. GREAT CHOICE. This is a wonderful prose poetry collection, that tackles the topics of gender and power and society and it was really wonderful. I am definitely due a reread of this. If you want to read my review, you can do that HERE, but don't expect it to be good.
2. Difficult Women by Roxane Gay 
The next review on my blog is for Difficult Women by Roxane Gay. I remember a story from this book really clearly to this day, and yet I only gave the collection 3 stars, which is strange. I think I would really enjoy this a lot more if I were to reread it. It's a short story collection that focuses on unconventional women and women that society would deem difficult. They are angry, they are lost and damaged, and these stories explores their lives. If you want to see the review, you can find it HERE.
3. We Need to Talk About Kevin by Lionel Shriver 
This is one of my favorite book of all time, and I think this is one of my early reviews that still holds up. I have talked about this book a lot, so I am not gonna do it again, but I will direct you to my review HERE.
4. The Museum of Me and You by Carys Bray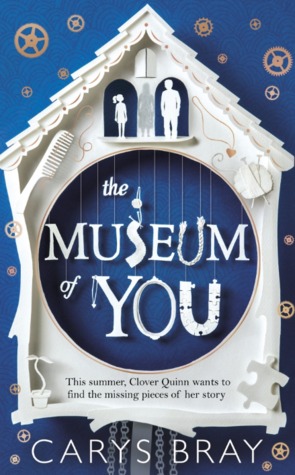 I totally forgot I had read this! I have a vague memory of this novel and I remember desperately wanting to like it, since it was one of the first review copies I ever got, but I also remember that I did not like it that much. And I think it shows in my review – I try really hard to explain what I like about it and why it is good but why I still did not like it. It's interesting. It's a story about a daughter and a father and their relationship, and it's mostly about family and relationships. If you want to see more of my thoughts, you can find them HERE.
5. Sharp Objects by Gillian Flynn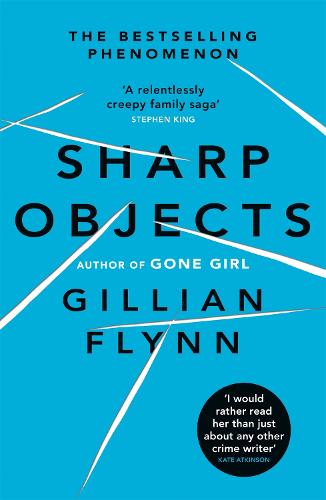 This is still one of my absolute favorite books, and I cannot wait for Gillian Flynn to come out with something new. And I really did enjoy the review I had written. I think it captures what I liked about the book really well. You can find it HERE.
6. Hello Me, It's You Edited by Hannah Todd
I also completely forgot about this one! This is a collection of letters from people to their younger selves, focusing on mental health and illness and recovery. I remember really enjoying it, but I can barely remember anything concrete about it. You can find my review HERE.
7. Truthwitch by Susan Dennard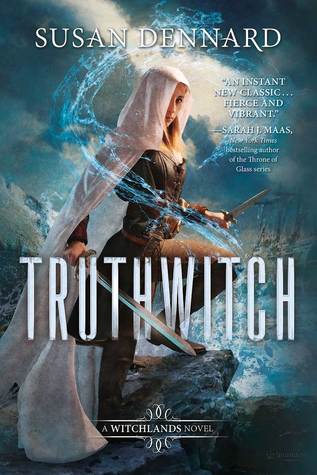 Wow, the me that reviewed this book had NO IDEA. Truthwitch and The Witchlands became a favorite of mine, and I have such a special place in my heart for that series, so it's really strange to read this review, because that wasn't the case when I first read this. And ultimately, my opinions have changed and I feel differently than I did in that review. But maybe this one is more objective, since I wasn't as involved with the fandom back then. Who knows. But it was really fun to revisit it, which you can also do HERE.
8. The Name of the Wind by Patrick Rothfuss
One of my favorite books of ALL time, and I really do feel like my review does the book and my feelings justice, so you can find it HERE.
9. What We Talk About When We Talk About Love by Raymond Carver
This is one of my favorite short story collections ever. It focuses on people and their relationships, but in a very bleak way, which I enjoy because of reasons. I am definitely due a reread, and my review does explain well why I loved it. Review can be found HERE.
10. How to Be Both by Ali Smith 
 
I love How to Be Both and it was my first introduction to Ali Smith's writing and I was really impressed, which is obvious in my review. I think this book is so interesting and unusual and unlike things I've read before, but I'll let you read my review to see how I felt about it HERE.
And those were my first reviews (and the books they were about)! I had so much fun with this and I really want to see your first reviews – what books did you review first (either on Goodreads or on your blog)? How do you like your review now? Let me know, I am so curious!

xxx
Come hang out with me:
Follow me on Bloglovin' | Goodreads |Facebook| Tumblr| Twitter | Instagram|Pinterest
*Vectors graphics designed by Freepik