It's already March and I am freaking out. 
This year is going by too fast. While January was a hellfire pit that lasted ages, February (also known as the month of no school and general nice things) went by so fast, and before I knew it – school was again out to get me. I have zero time to read and most days I don't even pick up a book which is really tragic. BUT let's think about nice things – and February was NICE. So let's talk faves, shall we?
Favorite Book 
I read 15 books in February! 15!!! And that was up until February 19th. After that I haven't finished a book. And it's hard to pick a fave! One of my favorites was definitely Sightwitch.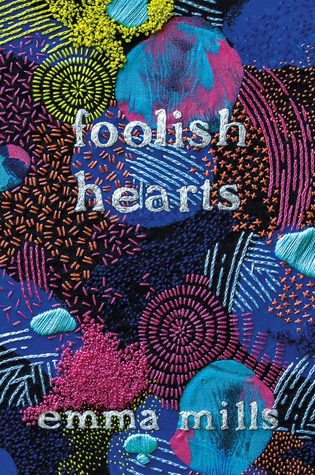 Such a wonderful addition to the world and I just adored how clever it was. You can read my 10 Reasons to Read Sightwitch if you need convincing. And I also became obsessed with Emma Mills in February, and I read all of her books. My favorite is Foolish Hearts, centered around a high school production of A Midsummer Night's Dream, but all of them are good™. You can read my post on all of Emma Mills' books HERE.
Favorite Movie 
I
watched Moonlight this month! It was fantastic. I loved how visually stunning and pleasing it was, and how it was a story that managed to deliver a lot, while also somehow being super subsided. It was a really good movie. And then I watched Hidden Figures, which was just a really fun, compelling, empowering experience and I truly loved it. Also, Get Out is brilliant!
Favorite TV Show
I have not fallen head over heels in love with a series for a while. Until Sense8. If you follow me on Twitter (and why shouldn't you), I tweeted about it constantly and drove everyone insane (not a great way to convince you to follow me, I know). The story is really interesting, but moreover, the characters are fantastic and the show is really clever. It constantly makes fun of itself and it constantly brings something new. Plus, it's super diverse. I really love it a lot and I am super excited for the finale special.
Favorite Music
Sense8 has a great soundtrack so most of the music I listened to was from there. I got obsessed (again) with The Who's Baba O'Riley. Such a fantastic song.
I've also been listening to Various Storms & Saints by Florence + The Machine constantly. And then Emmit Fenn's Painting Greys, Lamb's Wise Enough and Gert Taberner's In Need are three Sense8 songs that are constantly playing for me. I have a Twitter thread where I share music I currently enjoy, and I am constantly updating it if that's something that interests you.
Favorite Posts
For my own content, I am really excited that the Book Swap series started and I loved doing the swap this month with Zuky! It was a lot of fun. I am also super proud of the tips and tricks for Bookstagram post I did and people seem to love it as well, which is super exciting!
As for the blogging community, it was as always, a wonderful month content wise:
You're all great, thank you for those posts. And everyone, be sure to check out those posts and blogs, all highly recommended.
Random Favorite
I am obsessed with the Best Fiends game. I play it constantly. Whenever I listen to podcasts, I get fidgety and need something else to do, so I downloaded this and I obviously got in too deep and now I can't stop playing. Sigh.
And those are my February favorites? Is there anything you'd like to share? Fave books, tv shows, movies, anything at all! Let me know in the comments!
xxx
Come hang out with me:
Follow me on Bloglovin' | Goodreads |Facebook| Tumblr| Twitter | Instagram
*Above used Book Depository links are affiliate links which means I get a small commission if you buy a book through my link, which helps me out a lot!
*Vectors graphics designed by Freepik