Happy International Women's Day!
I thought it was only fair to talk about amazing books by female authors about amazing female characters today! So I compiled a little list that I think you should read! I promise all of these are fantastic and also quite different, so there's something there for everybody! Also, I have a list on books with great female friendships and a list about feminist writings which you can check out!
1. Stay With Me by Ayobami Adebayo
A fantastic story about a Yejide and her husband, their life in Nigeria and their struggle to have children. I loved Adebayo's writing and I think Yejide was a fantastic character, that felt really earnest and flawed, but also so wonderful and someone you can root for all the time. I am beyond blown away by this novel and the more I think about it the more I am fascinated and in love with it. I highly recommend this one. More of my thoughts can be found here.
2. We Need to Talk About Kevin by Lionel Shriver
I talk about this book constantly, but for good reason. I always say how Eva Khatchadourian is a poster girl for feminism without being a poster girl for feminism. But I think it's true. The author wrote this incredibly flawed and difficult female character, who struggles with motherhood and how it ties into her being a woman, but she does it so seamlessly and Eva becomes a character you love and want to be happy. I am beyond in love with this novel and its many layers and I highly recommend it. More of my thoughts here.
3. Hunger by Roxane Gay
I have read this one recently and adored it. It's incredibly honest and raw and it's not a light or easy read. But it's powerful and it just feel really earnest. I really appreciate the author's ability to transfer into words so many different sentiment that I personally could never quite word the right way. She is a masterful writer, but moreover this book is an incredible account on how we treat our bodies and how we feel about them but on a really personal level. Highly recommend. More thoughts here.
4. salt. by Nayyirah Waheed 
I talked pretty openly how much I dislike "tumblr" or contemporary poetry. But when I stumbled upon this collection I was blown away by it. I felt like it was the embodiment of what every other collection like this tried to do and failed. But Waheed manages it, and she does it spectacularly. This is powerful and emotional and passionate and very angry, and it's so fantastic. Simple and to the point, but manages to convey a lot of complexity in that simpleness. Highly recommend. A short review can be found here.
5. Why God is a Woman by Nin Andrews 
If you want a more literary and complex poetry collection, this is for you. Nin Andrews writes a stunning prose poetry collection in which she flips society onto its head, and reverses the gender roles we have constructed for ourselves. It's satirical and incredibly intelligent, at times funny and at times sad, but at all times brilliant. With beautiful language, Nin Andrews talks about a fictional island while actually talking about our society and I just really loved it. More on it here.
6. Pride and Prejudice by Jane Austen
Literature doesn't exist in a vacuum. People like to talk how Jane Austen's characters always end up getting married and living happily ever after. And that's true. It was reflective of her day and age. HOWEVER. Jane Austen wrote women who were way ahead of their times. She wrote smart, witty, funny women who spoke their mind and fought for their own. I really appreciate that about her. Plus, I love Mr. Darcy and this book in general.
7. Foolish Hearts by Emma Mills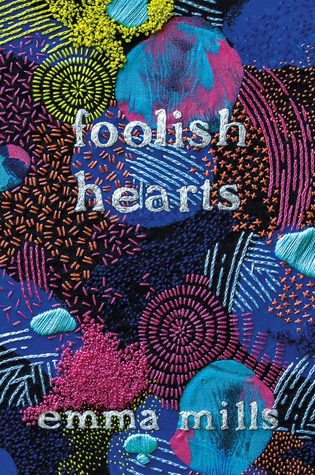 Emma Mills writes fantastic YA Contemporary. She writes really great female characters, but more importantly, she writes amazing female friendships. And I love that books aimed towards younger audiences get to read about such fantastic friendships. She also does family really well and her books are so happy and nice and I just love them. Foolish Hearts also features one of the greatest characters ever, Iris Huang, who is a badass and I love her. More on my thoughts and Emma Mills' other books here.
8. The Hate U Give by Angie Thomas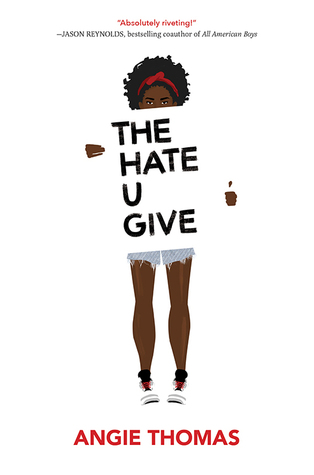 Ending on a high note – Starr and one of the best YA books out there. I loved Starr and I think she is a fantastic character, but I also loved her mom and their relationship and it's one of the greatest ever written in YA. I think this is a fantastic book and you already know that since all of you probably read it. If not, this is a PSA – go do it! More thoughts on it here.
And those are 8 books for March 8th! I would love it if you would share with me some of your fave books by female authors! Also let me know about your fave female friendships, or characters as well!
xxx
Come hang out with me:
Follow me on Bloglovin' | Goodreads |Facebook| Tumblr| Twitter | Instagram
*Above used Book Depository links are affiliate links which means I get a small commission if you buy a book through my link, which helps me out a lot!
*Vectors graphics designed by Freepik